Welcome to Rhythm 'N' Boots
---
We are a family-oriented Country Night Club, where folks can socialize with friends, share some food and beverages, and DANCE!
We have a dance and FREE dance lessons open to the public every Saturday night. All ages are welcome! Potluck dinner and bring your own beverages.




(Scroll Down To See Details)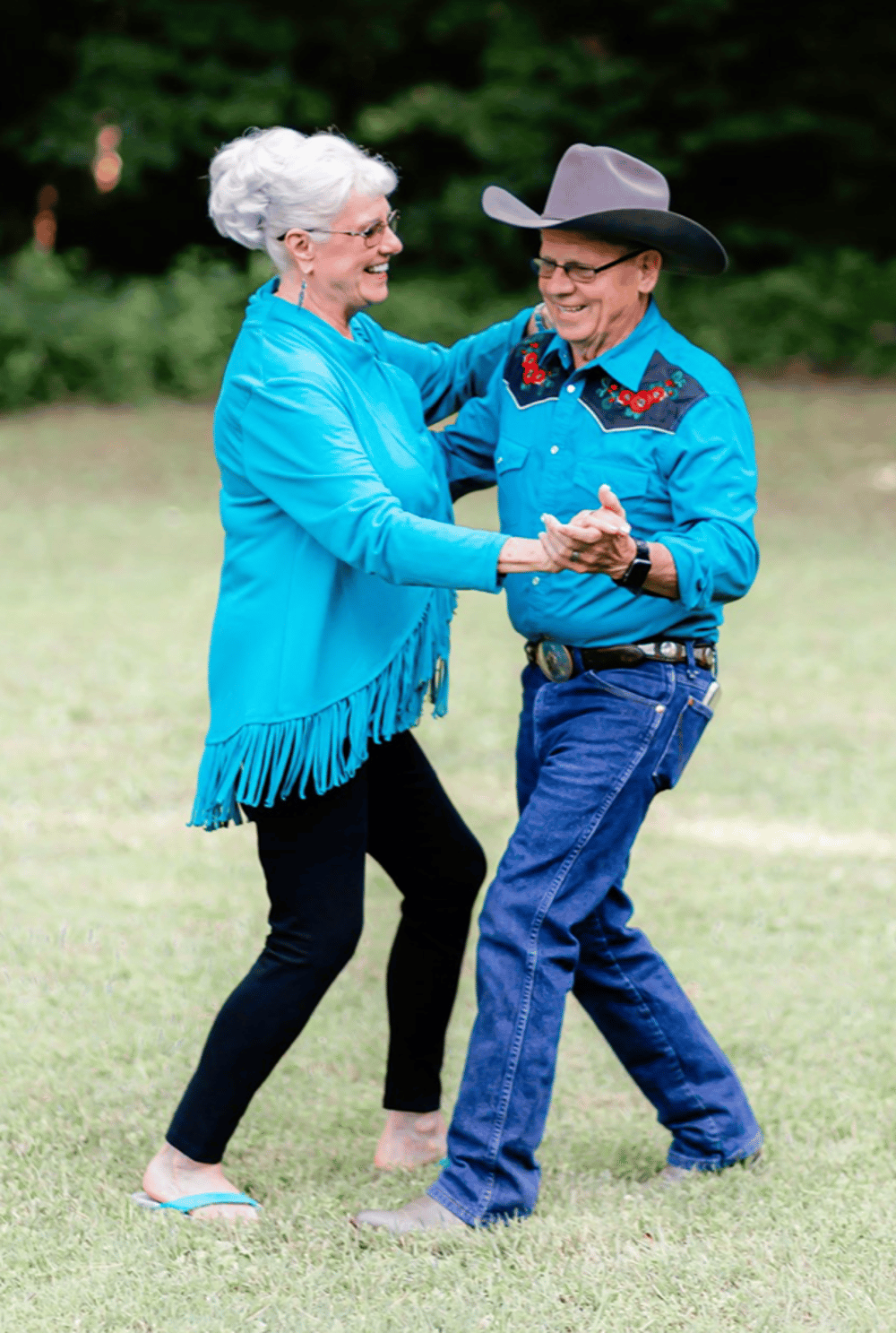 We Celebrate
Traditional Country
Dancing
Come join Karen & Glen every Saturday night for some really GREAT music and dancing in the Historic Old Town section of Humboldt, Arizona! Glen actually does play your requests!
12890 E Main St, Humboldt, AZ
928-925-2143
---
Saturday Dance
Rhythm 'N' Boots holds a public dance every Saturday Night. We play your requests and a great mix of dance music from 8:00-11:00pm. DJ Glen interacts with the crowd by leading line dances, demonstrating couples dances, and dancing with friends. Glen teaches a couples dance lesson just prior to the dance, from 7-8:00 pm. Those who want to, may bring a food dish or snack tray to share at the Cowboy Potluck and you may bring your own beverages. Admission is $5/person. All ages are welcome.
---
Couples Dance Lesson
DJ/Instructor Glen Blomgren teaches a traditional couples lesson just prior to the Saturday Dance, from 7:00-8:00 pm. The goal is to give folks an opportunity to learn a new dance and then immediately practice it in a real dance setting. Glen is available during the dance to offer help when needed. Lesson is FREE with paid dance admission.
---
Wednesday Line Dance Lesson
Ann Marie and Barbara rotate weeks teaching Line Dance Lessons on Wednesday Nights from 6-7:30. Learn the latest moves from these expert ladies. Lesson fee: $5/person